Genesis Medical Practice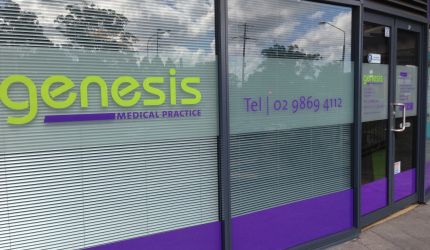 Welcome to Genesis Medical Practice
Our surgery is committed to delivering premium quality, general practice health care to all ages. We strive to provide a service that is competent, caring and consistent.The practice is accredited with AGPAL, based on standards set by the Royal Australian College of General Practitioners.
Our practice is patient-oriented, and we will be involved in a continuing and comprehensive assessment of a patient's health needs, with emphasis on preventative health and screening, rather than addressing active health problems only. Patients are not rushed through a consultation.
The surgery is purpose-built and fully computerised. Medicare billings are all handled electronically, making it easier for patients to claim their rebates.